May 28th, 2017 by stephanie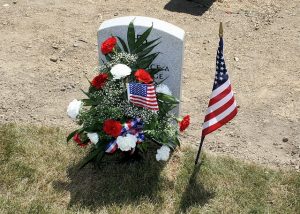 Did you know that Memorial Day used to be called Decoration Day?
My grandmother and my mother were the ones who taught me that piece of information when I was a little girl. But there's a reason for that.
Memorial Day used to be a special time set aside for Americans to visit the cemeteries. While there, they would decorate the graves of those who had given their lives in service to this country.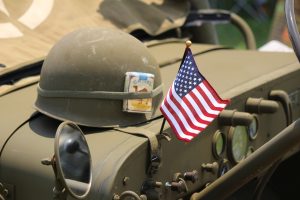 The national holiday or remembrance also used to be celebrated only on May 30, and, as that is my date of birth, each year my grandmother or mother would remind me of the holiday and it's meaning. Which of course I loved. They would always say,
"You were born on Traditional Memorial Day."
In time, it was decided that Memorial Day would officially become the last Monday in May so that federal employees could have a nice 3-day holiday.
For you trivia buffs, here's more.
I hope this weekend finds you remembering, grateful and feeling very proud of those who have served and those who currently serve this great land of ours. #GodBlessAmerica
and…PS: Did you know the President (POTUS) has called us to prayer locally at 11am today? Will you join me?
—Stephanie
Want to receive these to your inbox? Just click here.
And thanks!
May 21st, 2017 by stephanie
Imagine being informed that you are the one chosen to walk a very long red carpet, fully flanked by sword-bearing soldiers of another nation, while protecting the First Couple. It's a long walk, and if anything happens to the president and the first lady, both of whom you are now solely responsible for, well, it's just you to handle the situation. Hopefully, your inner Jason Bourne or 007 kicks in at that moment.
Now imagine the thoughts going through your mind, step by step…keenly aware…anything can happen. And for heaven's sake, don't stumble, trip or step on the robe of the guy in front of you. You basically hold your breath until you reach the carpet's edge where friendly forces and personnel are waiting to join you.
Now, I realize that sounds a bit dramatic, but that's exactly what happened for one lone marine in full dress uniform on May 20, 2017. Ironically, it was Armed Forces Day. That Marine will go down in history as the lone military personnel selected to walk the tarmac and whose charge was the first couple. An unknown man, forever entrenched in the optics and the imagery, he unwittingly found himself the poster child for this day to be sure.
His children, family, unit and more will brag on him, and that they knew him, for generations to come to be sure.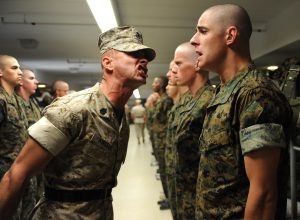 When you stop to think about it, what gets a person to this kind of appointment—or moment? How is the one who is chosen for that incredible, terrifying honor? How do you get there?
As much as we'd like to think he grew up with that moment in time as a goal, that would be highly inaccurate. No one could have predicted this trip or that scene. You just can't write that stuff. It's about timing, training, and trust. What do I mean?
Timing: you can't predict being in the right place at the right time. Those things just aren't in your control.
Training: the marine in that iconic photo is living the dream to be sure, but if you could sit down with him and hear his story, you'd probably hear about daily runs and grueling workout, hours and hours of weapons handling and skill work, battle study, and so much more. He would tell you of times where he almost broke, or quit—but didn't. He made it one more step. That step that would take him closer to his historic appointed time.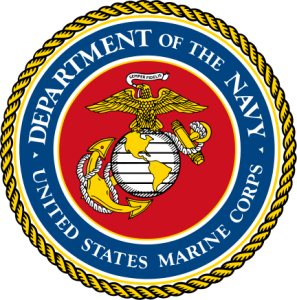 Trust: his men, his colleagues, his leadership all must have trusted this man implicitly. He was the shoe-in for this spot. The perfect man for the job, or the man who had worked his way into this position, and when the protocol fell to him, he was ready. Very fitting, as Semper Fi, the Marine Corp Motto, means "always faithful."
It's a fitting tribute this weekend, as we pause to remember and thank those who have served and those who currently serve.
As you go through the coming week when the moments come that seek to stall you, frustrate you or beg you to quit. Don't. You just never know, perhaps this is when the stars will align, and all of your efforts will fall into place and come to fruition.
Just my thoughts
—S.
Want to receive these to your inbox? Just click here.
And thanks!
#marinecorp #unitedstatesmarines  #nomanleftbehind #SemperFi
May 14th, 2017 by stephanie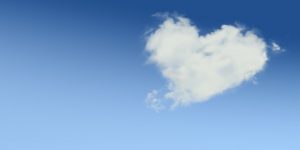 So it's Mother's Day. And, if you're not a mother, or perhaps your own mother is no longer with you, it can be a hard day. It's a day, for which many folks whom I personally know, choose not to attend church or other festivities—as it just makes the day all the more difficult.  With that, I thought of something that might make you smile should that be the case for you on this day.
As I was driving back from the hardware store yesterday with Bosco in the way back, I got to thinking. What if he could send me a card on Mother's Day…If he could, what might that say?
Dear owner/mom:
Thanks for letting me hit you with my big red ball when I am trying to get your attention and make you play with me. You never get mad at me and I am so happy. I especially love when you throw it and I chase it.
I am glad, too, that you don't get too upset when I run up to the top of the hill, hide in the trees, bark, and don't come down when you call. I just think that is so funny. You always give me a treat when I finally do come, and I want you to know that I like that very much.
Thanks too, for how you brush me and clean me up when I come back up after racing around and playing in the yard. You don't just wipe the mud off my nose, you get a damp towel so it comes off easier and nice.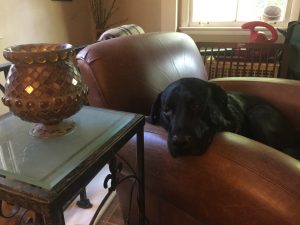 And thank you for the other leather chair that sits next to yours. I like sitting with you each morning while you have prayer time and coffee.
The big green chair in the living room is my favorite. But you know that. You're always nice to open the blinds so that I can look out when you leave the house and while you are gone. And I like that you try to keep me from being lonely, by turning on the TV that has music. Sometimes. You do seem to forget that lately. 
Anyway, I just wanted to say thanks. It's a dog's life, as they say. And I am lucky to call your house my home.
Thanks and Happy Mother's Day.
Your dog, forever.
—Bosco
Want to receive these to your inbox? Just click here.
And thanks!
May 7th, 2017 by stephanie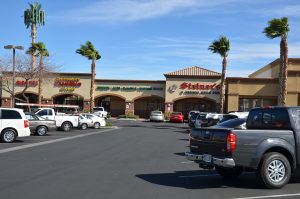 It was one of those moments that is a bit surreal. The kind where you remember the sun coming through the windows, exactly what you were wearing, and where you were. The odd thing was, I was simply in the parking lot of a grocery store. Nothing life-changing. Or, so I thought.
That is when, for some reason, this thought hit me, "This is it. This is as good as it gets."
I have to admit, I couldn't quite translate the moment. Or understand what that meant. But it was swirling around me like a mental breeze, and I knew it was a moment in time that I would remember for many days to come.
So, what exactly did it mean?
Well, if all of my life, I have working for "some day", this was it. This was my some day…
Let me try and explain.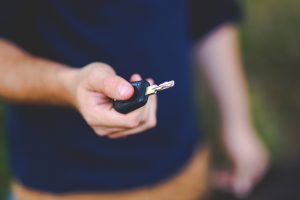 When we're children, we can't wait to get into high school, drive a car, and date. We think that day will never come. Then, when it does, we can't wait for the next step in life: graduating, choosing a college, perhaps landing that amazing job, finding our mate, and starting a family. When those moments in time happen, we think ahead to the next benchmarks: making sure we have enough money in the bank to send our child to college or take our family on that fabulous trip or landing that huge promotion, or some other wonderful wish, dream, or goal.
The point is, we never seem to realize when we are "there."  Those moments are exactly what we were running toward. And then, one day, we wake up to realize, "Wow, I am 'here'. This is 'it'."
That's a bit of what I felt while sitting in my car, with Bosco in the back, on a lovely sunny day, ready to make a quick hop into the store.
My mind drifted back to an odd college memory. While I was practicing the piano one day in Watchhorn Hall at the University of Redlands, one of the rather "unique" music professors and her protege (who I now refer to as her "mini-me") opened the door. She walked into my practice room, pointed her boney finger at me and said, "Be here." Then, as if on cue, the faithful mentee stepped forward, mimicked her impeccably, and then they walked out. For years after that, I never understood what on earth they were trying to channel as a message into my co-ed brain.
Now, I get it. I was never in the moment. I was always racing for and working toward and pondering the "some day". I didn't know what that someday looked like, but that was all I thought about. I rarely realized, or embraced, the beauty of the here and now.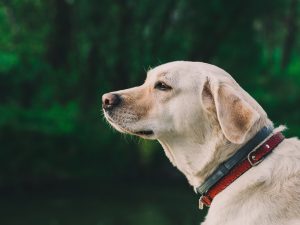 A few days after my store lot moment, as I stopped in to see a vendor that my company works to serve, my main point of the visit was to check on her white labrador, Hank. Things had not been going well for the quadruped, end of life discussions had been going on with the vet, and I had been praying for the dog's healing.
When I asked her gently for an update, she mentioned the pathology work would be returning soon. She also pointed to the pain in her neck and proudly stated she'd told her massage therapist it was due to cuddling with Hank during the night. She looked at me and said, "Live in the moment." It hit me like a brick.
We agreed. This is it. Enjoy it. Make the best of it. I finally started to truly get "it".
So many times in life, I have not been "there" or truly just allowing myself to enjoy the moment. I have been focusing on another day in the future or some unmet goal. Ironically, I am now there. It is this moment in time. Where I am now. Who I am now. This is "it."
I hugged Bosco a bit tighter this week. I didn't get as frustrated when he brought me yet another shoe from down the hall, or barked to go in and out repeatedly. I sat on the deck and listened to the birds a bit longer. I stopped to talk to that neighbor, and a few other things along the way.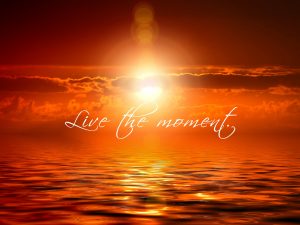 If this is it, and it is, I want to make the best of today as I can. And I can bet many of those things I have been putting on hold until…some future particular day, or when the stars align? I imagine those items will move up the to-do list to the top sooner than I'd planned.
I wish for you the same.
—Just my thoughts.
S.
Want to receive these to your inbox? Just click here.
And thanks!