May 7th, 2017 by stephanie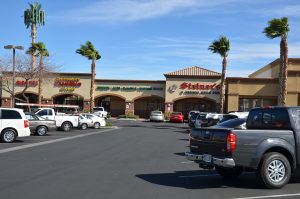 It was one of those moments that is a bit surreal. The kind where you remember the sun coming through the windows, exactly what you were wearing, and where you were. The odd thing was, I was simply in the parking lot of a grocery store. Nothing life-changing. Or, so I thought.
That is when, for some reason, this thought hit me, "This is it. This is as good as it gets."
I have to admit, I couldn't quite translate the moment. Or understand what that meant. But it was swirling around me like a mental breeze, and I knew it was a moment in time that I would remember for many days to come.
So, what exactly did it mean?
Well, if all of my life, I have working for "some day", this was it. This was my some day…
Let me try and explain.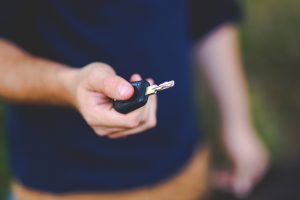 When we're children, we can't wait to get into high school, drive a car, and date. We think that day will never come. Then, when it does, we can't wait for the next step in life: graduating, choosing a college, perhaps landing that amazing job, finding our mate, and starting a family. When those moments in time happen, we think ahead to the next benchmarks: making sure we have enough money in the bank to send our child to college or take our family on that fabulous trip or landing that huge promotion, or some other wonderful wish, dream, or goal.
The point is, we never seem to realize when we are "there."  Those moments are exactly what we were running toward. And then, one day, we wake up to realize, "Wow, I am 'here'. This is 'it'."
That's a bit of what I felt while sitting in my car, with Bosco in the back, on a lovely sunny day, ready to make a quick hop into the store.
My mind drifted back to an odd college memory. While I was practicing the piano one day in Watchhorn Hall at the University of Redlands, one of the rather "unique" music professors and her protege (who I now refer to as her "mini-me") opened the door. She walked into my practice room, pointed her boney finger at me and said, "Be here." Then, as if on cue, the faithful mentee stepped forward, mimicked her impeccably, and then they walked out. For years after that, I never understood what on earth they were trying to channel as a message into my co-ed brain.
Now, I get it. I was never in the moment. I was always racing for and working toward and pondering the "some day". I didn't know what that someday looked like, but that was all I thought about. I rarely realized, or embraced, the beauty of the here and now.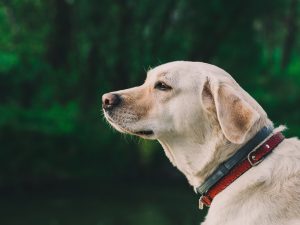 A few days after my store lot moment, as I stopped in to see a vendor that my company works to serve, my main point of the visit was to check on her white labrador, Hank. Things had not been going well for the quadruped, end of life discussions had been going on with the vet, and I had been praying for the dog's healing.
When I asked her gently for an update, she mentioned the pathology work would be returning soon. She also pointed to the pain in her neck and proudly stated she'd told her massage therapist it was due to cuddling with Hank during the night. She looked at me and said, "Live in the moment." It hit me like a brick.
We agreed. This is it. Enjoy it. Make the best of it. I finally started to truly get "it".
So many times in life, I have not been "there" or truly just allowing myself to enjoy the moment. I have been focusing on another day in the future or some unmet goal. Ironically, I am now there. It is this moment in time. Where I am now. Who I am now. This is "it."
I hugged Bosco a bit tighter this week. I didn't get as frustrated when he brought me yet another shoe from down the hall, or barked to go in and out repeatedly. I sat on the deck and listened to the birds a bit longer. I stopped to talk to that neighbor, and a few other things along the way.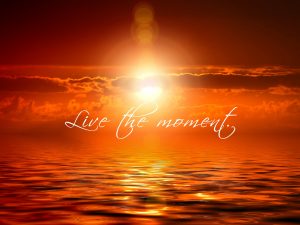 If this is it, and it is, I want to make the best of today as I can. And I can bet many of those things I have been putting on hold until…some future particular day, or when the stars align? I imagine those items will move up the to-do list to the top sooner than I'd planned.
I wish for you the same.
—Just my thoughts.
S.
Want to receive these to your inbox? Just click here.
And thanks!
March 5th, 2017 by stephanie
While on the phone with a teammate the other day, I found myself laughing at her take on certain projects we were currently navigating.
Her ways of thinking and how she expressed her response to the challenges at hand simply tickled my funny bone, as they say, to no end. I realized how fortunate I was to have so much laughter in our work environment. And happiness. I recall days in my corporate life where I was miserable, and so were the people around me. I don't miss that world.
It was comforting to know that I currently live and work in a peaceful place. We work to remove and keep out the toxic and negative. It lifts my soul and more. And, as a result, I simply feel good.
We've all heard the phrase, "Laughter is the best medicine." We also know the one that says, "You just have to laugh." (Either that, or cry, right?)
Perhaps you've heard of studies where the ill or aging were told to watch funny movies or read funny books only to experience a "healing" of sorts in their conditions after they carried out the prescription. Throughout the Scriptures one reads where we are encouraged to "be joyful in all things." There must be a reason, or something deeper behind that, I figured.
So, I was quite pleased when I learned a statistic that actually backs up this train of thought. Not only that, it proves that laughter, happiness, actually makes you "young!"
Here is what I discovered…
Every time we laugh, the "Youth Hormone" increases by 87% in our bodies. This is the hormone that slows down the aging process. It keeps us younger, revitalized, and fresh.  
(Forget the anti-aging cream, I think I just found my new youth serum.)
It got me to thinking. People who don't laugh much, or who tend to be cranky, are usually not the type of company I find myself wanting to hang out with. If you consider the people in your world who perhaps take life a bit too seriously, or have to be "good" all the time, or feel the need to work hard and not goof off in any way shape or form, you may have found they just aren't fun to be around. We tend to avoid those folks. They make the surroundings uncomfortable. Tense. They're usually complaining about something, or making a negative comment about someone, and well—it's just tiring.
If truth be told…I bet they tend to look a bit, well, old?
Think of the people you know who just look "young". If you really take a moment to consider them and their lifestyle, I bet you will find that they are happy people. Or, at the least, they work to make the most out of life and to take the high road even when things get somewhat low. Angry, bitter, uptight people, however, just don't seem to have that youthful glow.
Just another proof, I'd say, that the Bible is full of truths that we don't always understand upon first reading. For instance:
King Solomon said, "A happy heart is good medicine and a cheerful mind works healing, but a broken spirit dries up the bones." (Proverb 17:22, Amplified)
I have read this passage all my life, it's nice to see some science that explains it in further detail.

With that, I hope you begin to notice how often, or little, that you laugh, or smile even, this week. I also hope that you will take a look at those you tend to spend time with. Are they smiling? Telling a joke? Saying nice things and or being encouraging? If that's the case, make a commitment to more time with them. Add them into your routine. It will be your fountain of youth, per se, if you do.
The best part about this regimen? It's free of charge! It will only cost you the time you invest in, well,…HAPPY!
Just my thoughts.
S.
Want to receive these to your inbox? Just click here.
And thanks!
August 27th, 2015 by stephanie
For those of you who caught my article in Mature Living this month, we hope you enjoyed it as much as I did writing it. Amazingly, the story is true. The names, however, were changed to protect the innocent. 🙂
It was just another night over at the R.C. enjoying dinner with my mom. As we sat down to partake of our baked fish and rice, Bob came by and seemed interested to join us. Naturally, we extended the invitation. Now you have to understand, Bob is closer to 80 than not, he's handsome, sharp as a tack, classy and a great dinner table companion.
When he asked what I had been reading of late, I mentioned it was a book about George Washington's little known spy ring. It's a phenomenal read on the six characters that were only known as "numbers" until the last century. One of them, was actually a woman of society. The secret had been so tightly kept, that details simply weren't known until recently. Even to this day, more is being discovered and literally, uncovered. Who doesn't love a great spy thriller!
It was then that Bob mentioned he'd "…worked in D.C". For some reason, the way he mentioned it seemed a bit mysterious. I couldn't resist the urge. I leaned in and  teasingly asked, "So, you were a covert operative?" He quietly nodded and answered, "Yes." I was in shock. There sitting next to me was a real life, 007…now in his retirement. Was this really happening? I wanted to ask a million questions, but I bit my tongue much to my mother's relief and kept quiet.
My mind was whirling. His adventures had to be close to 50 years ago. Think about it. If you've ever seen any old espionage films, the technology those James Bond types had access to, at that period of time, was considered superior and cutting edge. But to us today, it's almost laughable.  
I couldn't imagine what Bob's world must have been like. Pay phones, notepads, pencils, kodak cameras and maybe a cassette recorder? That's about it. When you consider the things men (and women) of that time period accomplished, it's truly remarkable. We'll never know what plots Bob uncovered or information he was privy to, but we can certainly let our imaginations run wild.
Today, Bob enjoys the luxuries of modern medical science, a cell phone and laptop, internet, cable TV and so much more. And I'm sure he can only say to himself at night, "If only I'd had access to this or that back then…" You have to wonder!
With that, it made me realize how fortunate we truly are to have at our fingertips the amazing world of technology and the electronics we enjoy today. And that is why we here at Mature Living, want to encourage you to dive in, experience and share of the wealth to which we are blessed to have access. I'm sure Bob would more than wholeheartedly agree. If that even is his real name (wink).
Want more? We'll send my blog to your inbox. Just click here. And thanks!