May 7th, 2017 by stephanie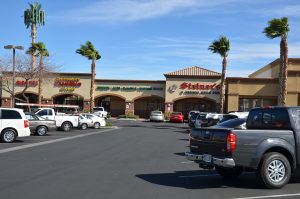 It was one of those moments that is a bit surreal. The kind where you remember the sun coming through the windows, exactly what you were wearing, and where you were. The odd thing was, I was simply in the parking lot of a grocery store. Nothing life-changing. Or, so I thought.
That is when, for some reason, this thought hit me, "This is it. This is as good as it gets."
I have to admit, I couldn't quite translate the moment. Or understand what that meant. But it was swirling around me like a mental breeze, and I knew it was a moment in time that I would remember for many days to come.
So, what exactly did it mean?
Well, if all of my life, I have working for "some day", this was it. This was my some day…
Let me try and explain.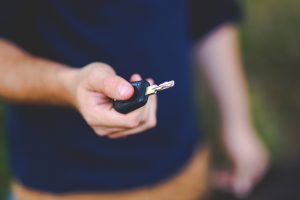 When we're children, we can't wait to get into high school, drive a car, and date. We think that day will never come. Then, when it does, we can't wait for the next step in life: graduating, choosing a college, perhaps landing that amazing job, finding our mate, and starting a family. When those moments in time happen, we think ahead to the next benchmarks: making sure we have enough money in the bank to send our child to college or take our family on that fabulous trip or landing that huge promotion, or some other wonderful wish, dream, or goal.
The point is, we never seem to realize when we are "there."  Those moments are exactly what we were running toward. And then, one day, we wake up to realize, "Wow, I am 'here'. This is 'it'."
That's a bit of what I felt while sitting in my car, with Bosco in the back, on a lovely sunny day, ready to make a quick hop into the store.
My mind drifted back to an odd college memory. While I was practicing the piano one day in Watchhorn Hall at the University of Redlands, one of the rather "unique" music professors and her protege (who I now refer to as her "mini-me") opened the door. She walked into my practice room, pointed her boney finger at me and said, "Be here." Then, as if on cue, the faithful mentee stepped forward, mimicked her impeccably, and then they walked out. For years after that, I never understood what on earth they were trying to channel as a message into my co-ed brain.
Now, I get it. I was never in the moment. I was always racing for and working toward and pondering the "some day". I didn't know what that someday looked like, but that was all I thought about. I rarely realized, or embraced, the beauty of the here and now.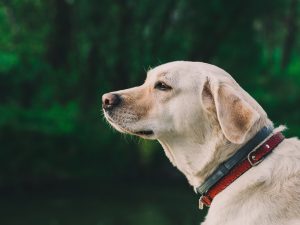 A few days after my store lot moment, as I stopped in to see a vendor that my company works to serve, my main point of the visit was to check on her white labrador, Hank. Things had not been going well for the quadruped, end of life discussions had been going on with the vet, and I had been praying for the dog's healing.
When I asked her gently for an update, she mentioned the pathology work would be returning soon. She also pointed to the pain in her neck and proudly stated she'd told her massage therapist it was due to cuddling with Hank during the night. She looked at me and said, "Live in the moment." It hit me like a brick.
We agreed. This is it. Enjoy it. Make the best of it. I finally started to truly get "it".
So many times in life, I have not been "there" or truly just allowing myself to enjoy the moment. I have been focusing on another day in the future or some unmet goal. Ironically, I am now there. It is this moment in time. Where I am now. Who I am now. This is "it."
I hugged Bosco a bit tighter this week. I didn't get as frustrated when he brought me yet another shoe from down the hall, or barked to go in and out repeatedly. I sat on the deck and listened to the birds a bit longer. I stopped to talk to that neighbor, and a few other things along the way.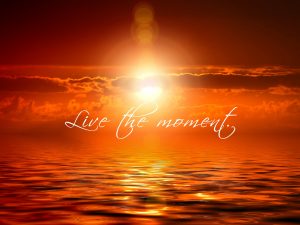 If this is it, and it is, I want to make the best of today as I can. And I can bet many of those things I have been putting on hold until…some future particular day, or when the stars align? I imagine those items will move up the to-do list to the top sooner than I'd planned.
I wish for you the same.
—Just my thoughts.
S.
Want to receive these to your inbox? Just click here.
And thanks!
March 5th, 2017 by stephanie
While on the phone with a teammate the other day, I found myself laughing at her take on certain projects we were currently navigating.
Her ways of thinking and how she expressed her response to the challenges at hand simply tickled my funny bone, as they say, to no end. I realized how fortunate I was to have so much laughter in our work environment. And happiness. I recall days in my corporate life where I was miserable, and so were the people around me. I don't miss that world.
It was comforting to know that I currently live and work in a peaceful place. We work to remove and keep out the toxic and negative. It lifts my soul and more. And, as a result, I simply feel good.
We've all heard the phrase, "Laughter is the best medicine." We also know the one that says, "You just have to laugh." (Either that, or cry, right?)
Perhaps you've heard of studies where the ill or aging were told to watch funny movies or read funny books only to experience a "healing" of sorts in their conditions after they carried out the prescription. Throughout the Scriptures one reads where we are encouraged to "be joyful in all things." There must be a reason, or something deeper behind that, I figured.
So, I was quite pleased when I learned a statistic that actually backs up this train of thought. Not only that, it proves that laughter, happiness, actually makes you "young!"
Here is what I discovered…
Every time we laugh, the "Youth Hormone" increases by 87% in our bodies. This is the hormone that slows down the aging process. It keeps us younger, revitalized, and fresh.  
(Forget the anti-aging cream, I think I just found my new youth serum.)
It got me to thinking. People who don't laugh much, or who tend to be cranky, are usually not the type of company I find myself wanting to hang out with. If you consider the people in your world who perhaps take life a bit too seriously, or have to be "good" all the time, or feel the need to work hard and not goof off in any way shape or form, you may have found they just aren't fun to be around. We tend to avoid those folks. They make the surroundings uncomfortable. Tense. They're usually complaining about something, or making a negative comment about someone, and well—it's just tiring.
If truth be told…I bet they tend to look a bit, well, old?
Think of the people you know who just look "young". If you really take a moment to consider them and their lifestyle, I bet you will find that they are happy people. Or, at the least, they work to make the most out of life and to take the high road even when things get somewhat low. Angry, bitter, uptight people, however, just don't seem to have that youthful glow.
Just another proof, I'd say, that the Bible is full of truths that we don't always understand upon first reading. For instance:
King Solomon said, "A happy heart is good medicine and a cheerful mind works healing, but a broken spirit dries up the bones." (Proverb 17:22, Amplified)
I have read this passage all my life, it's nice to see some science that explains it in further detail.

With that, I hope you begin to notice how often, or little, that you laugh, or smile even, this week. I also hope that you will take a look at those you tend to spend time with. Are they smiling? Telling a joke? Saying nice things and or being encouraging? If that's the case, make a commitment to more time with them. Add them into your routine. It will be your fountain of youth, per se, if you do.
The best part about this regimen? It's free of charge! It will only cost you the time you invest in, well,…HAPPY!
Just my thoughts.
S.
Want to receive these to your inbox? Just click here.
And thanks!
January 15th, 2017 by stephanie
Imagine looking up only to see something you lost awhile back, coming up your driveway, arriving on a cart that's being pulled by cows. Sounds strange, but that's exactly what happened to the children of Israel after they once lost the Ark of the Covenant in battle.
Long story short, while at war with the Philistines, which was quite often, during one particular battle, the bad guys captured the Ark. During its stay in enemy territory, this coveted piece of temple furniture, began to wreak havoc on its captors.
At one point, they placed it in the temple of their god Dagon. The next morning, when they came in, the huge statue of their god was lying face down on the ground. Seemed odd, but they weren't too concerned, so they propped it back up. When they returned the next day, they found the stone idol shattered in pieces on the floor.
That's when they began to worry. Boils, plagues, and a few other uncomfortable issues later, the Philistines realized they'd bit off more than they could chew. They were up against a God who was on a completely different level. Basically, they were out of their league and playing with dynamite.
That's when they began strategizing a plan to return the now despised trophy. Here's what they came up with:
Place the ark on a cart
Hook it up to some cows, then,
Point them in the direction of its original home
Pray they find the cows find their way there on their own
The result? It worked.
One day, some months later, the Jewish people looked up only to see their beloved ark coming up the drive with the cows "lowing as it went." Quite a spectacle indeed!
Now of course, this is a very truncated version of the entire story, and you are certainly invited to do some careful reading on your own, but there truly is a point here to be noticed.
Maybe you made a mistake and you lost something in the process. Perhaps an enemy of yours was able to obtain something that was very precious to you. Or, on the flip side, let's say you won a battle fair and square, but the consequences are now staring you in the face. Regardless of the situation at hand, you're hurting and something that is rightfully yours is gone—or the victory isn't working out like you planned.
Is it the end? Perhaps not.
If you feel that thing you lost can't be restored, or what you won isn't worth the cost…I hope this story will be an encouragement to you.
Let's face it, the Israelites were beaten in their battle fair and square. What the Philistines didn't realize is that they were tampering with God's people. Not something for the faint of heart to try and do. God's children are just that—his kids. And God protects his children. And if He gives them something and that He wants them to have, people who try to take it away from them should be careful. Life may not bode so well for the taker.
If you are the person with the loss here, again, may this story shed a new light on your situation and bring you a bit of hope. Battles between humans are one thing, but when a person throws a grenade at you and God steps in between? Buyer beware. Remember the god Dagon and his demise—the boils, the plagues, etc. Don't be surprised if you find your tormentor one day saying, "Uncle. Here. Take it back. I'll even send it to you." Maybe it won't return on a silver platter, but hey, if it were even to arrive via cows, I don't know about you, but I'd take it.
Just my thoughts on a cold drizzly Sunday.
– Stephanie
Want to receive these to your inbox? Just click here.
And thanks!
January 8th, 2017 by stephanie
I was listening to a story being told, and found myself drawn in with each passing sentence from the orator. It was a story of a boy who came from a home where the father was absent, and if the mother was not in a psychiatric ward, she was in jail, or with a boyfriend. Apparently, she even left her son at a bus stop one day to be with her boyfriend. Many times he was homeless and had to steal food to survive.
A school counselor began to sense the problem and took a strong interest in him. When he dropped out of junior high, she began praying for his return. Two years later, he walked through the doors again to begin 9th grade.
In time, he found a job mowing the lawn of an elderly couple. As they learned his story, they opened their home to him. When they discovered he had musical talent, they encouraged him to begin entering contests and more—the woman of the house was always present and in the front row with her bible.

What shocked me to learn was this person was country artist Jimmy Wayne, known for the hit song "Do You Believe Me Now".
Stories such as these can truly put your problems into perspective, and too, encourage each of us that any adversity or problem, can, in time, be overcome.
If you're struggling today with a situation or circumstances that seem impossible, perhaps this life story will be an encouragement to you.
—S.
Want to receive these to your inbox? Just click here.
And thanks!
March 22nd, 2015 by stephanie
I was driving down the road when she called. Having blue tooth in the car is a blessing, and I touched the "answer" button in anticipation of what was coming next. She's always so bubbly and energetic, her conversations fill my emotional and mental "tank" if you will, so they are always a welcome treat.
"Ok, I know I shouldn't complain…this is such a 1st world problem…." I had to laugh…but those words struck me. She was so balanced. So aware that the things that most likely bother us on a daily basis might be mundane and inane. If you think about it…when people are being beheaded and tortured by modern-day, 3rd-world barbarians just a few thousand miles away? I think you know where I'm going with this…
But alas, this was "her world" and she was living it and needed to vent. I have to admit, it was still a bit delightful in how she did it. I have much to learn from her.
In all honesty, there are days when I simply need an image of the holocuast to flash by a screen…and it's enough to remind me, "Now, what was I just upset or thinking about?" Those moments of reality jar me out of my minutia and cause the dust to settle once again around me.
If I am truthful, I have so little to complain about it. Do I have a roof over my head? Yes. Do I have a food? Yes? Do I have clothes? Yes. (Oh, my, word…you should see my closets…but back to topic…) It reminds me of the verse
If we have food and covering, with these we shall be content.
1 Tim. 6:8
Think about it. Some people right now, somewhere, just want shelter, a clean bed and a hot meal. That slaps me with some quick perspective.
Now, do I mean to verbally beat up those of us living in a 1st world country? Nope, but it does help to adjust the panic or frustration of the moment. Sometimes, I just have to stop and say, "Cleansing breath…namaste." It does, if even for a moment put a smile on my face.
Whatever is frustrating you today, I hope that this little blurb gave you a mental "breath" or "vacation" to just stop and think. It's bad, yes. What you're feeling is valid and yucky. But, maybe it's survivable? I don't know. It's worth a shot.
🙂
Just my thoughts.
S.
September 4th, 2013 by stephanie
His name was Samuel. All he wanted was to be a painter. He actually managed by midlife to accomplish that dream, and, for a short time, he was able to make a living at it. Unfortunately for him, it didn't last. For us today, that's a very good thing.
During his lifetime, it was difficult to make a living as an artist in America. If that wasn't enough, crises hit. His wife died; then his mother and father also died soon after. Filled with grief, he headed off to Europe to paint and reflect on life.
On his return trip home, while aboard ship, he found himself discussing new experiments in electromagnetism. Apparently, as the story goes, Sam made the following comment, "If the presence of electricity can be made visible in any part of the circuit, I see no reason why intelligence may not be transmitted by electricity." His creative mind still spinning, he returned to his room determined to solve this new equation. But he didn't. He later wrote:
"The only gleam of hope, and I cannot underrate it, is from confidence in God. When I look upward it calms any apprehension for the future, and I seem to hear a voice saying: 'If I clothe the lilies of the field, shall I not also clothe you?' Here is my strong confidence, and I will wait patiently for the direction of Providence."
In 1843 he approached Congress—one last time. He had done this more than once, and each time they had ontinuously called his ideas ridiculous. However, on the last night of the Congressional session, Samuel B. Morse made one final attempt. Then, he went to bed, tired and disgusted. In the morning, however, he was told that a few minutes before midnight Congress had awarded him $30,000 to construct a telegraphic line between Baltimore and Washington!
Within a year the line was established, and Morse received the amazing honor of tapping out the first message by telegraph. But what message would he send? After some thought, he chose an Old Testament passage found in Numbers 23:23 of the Bible: "What hath God wrought!" To him, it said it all.
– Had his wife and parents not died,
– Had he not gone to Europe,
– Had his artistic dreams succeeded as he'd dreamed and planned,
the world would never have experienced the telegraph.
Perhaps you're experiencing setbacks and disappointments. Maybe your projects are lacking funding. Will you, as did Morse, "…wait patiently for the direction of Providence"?
Morse went on to create several other inventions and is often recognized today as the father of faxes, modems, e-mail, the internet and other electronic communication. All I can say is, "Wow."
It seems worth asking the question: should we allow the interruptions and discouraging moments to get the best of us? It is possible, that perhaps, in them alone, lies the spark that will light the fire for the best that is truly yet to come.
Just my thoughts.
Yours?
S.
http://www.christianhistorytimeline.com/GLIMPSEF/Glimpses/glmps099.shtml
June 23rd, 2013 by stephanie
Some of you may remember a very clever song that Bing Crosby made famous. If you haven't heard it, try googling it and give a listen. It talks about getting rid of the negative in our lives. If you find yourself around negative people or downer types, you'll very much appreciate the tune.
The lyrics go something like this:
You've got to accentuate the positive
Eliminate the negative
Latch on to the affirmative
Don't mess with Mister In-Between
All of us have those folks in our lives that seem to focus on the bad, or are judgmental and critical, full of gossip, or just plain seem to always find the sad side of life. They can really drag you down. (And in all honesty, it's easy for ANY of us to fall in that direction. I know I do!) Spending time with people that are uplifting, fun and encouraging is just what the doctor ordered–if we want to live healthy and happy lives.
With that, here's a thought. Let's commit to taking stock today in our lives and see in just whom it is we are investing our time, energy and resources. Then notice if they fall into the negative side or the affirmative side. Once we do that little exercise, it's pretty clear to see where the adjustments, if any, probably need to take place. Who is making YOU a better, happier, healthier person? "Latch on" to them…as the song says. Make extra time to be with and invest back into them. Then remind yourself…as often as able…
Don't mess with Mister in-between!
Just my thoughts,
S.
Phil. 4:8 Finally, brethren, whatsoever things are true, whatsoever things are honest, whatsoever things are just, whatsoever things are pure, whatsoever things are lovely, whatsoever things are of good report; if there be any virtue, and if there be any praise, think on these things.
June 18th, 2013 by stephanie
It was a normal Wednesday night. Suddenly, the bathtub was backed up and full of black gunk. I could hear the back bathroom toilet start to overflow. "Trouble!" was the word that came tumbling out of my mouth. After a few wet vacs and fan treatments at midnite, and not much sleep, the next morning I called the plumber.
The stereotypical plumber guy came to my aid. And he got right to work. He summed up the situation then meticulously took on the problem at hand. While he was roto-rooting the depths of my home's abode, I popped my head in to check on things. It was then that he started to talk, and talk…and talk.
"Yeah. I'm gonna write a book," he grunted while holding the pliers in his mouth and twisting a wrench. "Been doin' this for over 25 years. I could tell you stories all day." I figured he was about to do just that. And before I could escape to the kitchen, he began.
On one particular call, he found himself at the home of a lovely woman. While there he began the task of tending to the clogged toilet. He informed her at one point during the procedure that he had the problem on the other end and would soon be pulling it up–if she would like to see the culprit. All were gathered in the bathroom to see this mystery emerge in real time. As the wad in question surfaced and he began to unwind it, he suddenly realized it was a red negligee. Standing beside the woman was her husband–whom she promptly hauled off and belted in the mouth. That was before she started screaming at him and chasing him down the street. Apparently, the red nighty wasn't hers!
On another occasion, at a preacher's home, he learned that the problem was out back in the septic tank. The pastor and plumber headed out to the back 40. When they arrived at the area they pulled the first lid off. As they both peered in, a complete cache' of discarded, sexual-protection devices stared back at them. Weeks later, the man called our faithful plumber back to the house. The Pastor greeted the service man at the door with a big hand shake and thanked him. (Apparently, this husband had been since chatting with the neighbors after that first fateful discovery). What he had learned was of interest. While he was hard at work ministering to the flocks, his wife had been serving "guests" at their home! At one point, she was reported to have had more than a few men over in the same evening. Needless to say, they were divorced shortly thereafter.
There were other stories. And to be honest, they were even more dramatic than the ones above, if you can imagine.
But as I stood there, with a most horrified look on my face, the only words I could muster in response were, "Be sure your sins will find you out."
Now, these words actually come from Numbers 32:23. And they don't have much to do with a clogged pipe and drains, but the apparent truths from these aforementioned situations are most evident. We may think we can hide, but in the end, the truth will come out. Possibly literally.
Just ask my plumber!
S.
Read Psalm 139:1-24
June 7th, 2013 by stephanie
A group of us were chatting when one person mentioned the recent story of a Valedictorian that tore up their "school approved" speech while at the podium on graduation. The student then launched into The Lord's Prayer. I think it's interesting that this prayer was what the teen chose to recite. But the situation impressed me to say the least. It reminded me of a blog I wrote awhile back. I'd love to share it with you.
Are you finding it hard to forgive someone lately? When the email titled "Church Kids" arrivedin my inbox, I didn't realize it would end up as part of a blog. It was a kind of "kids say the craziest things" collection and I have to admit, these were new to me. It was one child's version of the Lord's prayer, however, that really hit home. It went like this: "And forgive us our trash baskets as we forgive those that put trash in our basket."
Wow, I thought. If that child only knew how right on the money they were!.
Isn't it the truth? It's easy for me to ask God to forgive the sin in my life. (My personal trash basket.) But oh how much harder it is to forgive those that frustrate and complicate my life with their sins. The ones that put their trash in my basket of life.
I certainly don't want God remembering or punishing me for my flub ups. Yet, for some reason, I don't seem to mind Him recalling the offenses of the people who have wronged or hurt me. I would imagine you understand and may be going through something of this nature right now.
It's in those times that I have to consciously remind myself that God has forgiven and loves the folks that hurt me. I didn't say it was easy. But the reality is this-Christ died for their sins too. Not just mine. Sure, I'd like to think I am the center of my Creator's world. But I'm not. There's a few billion more out there that He has His eye on and cares about as well. In an odd way, that's comforting. Why? Because it means that He deals with my trash and your trash everyday-and He can handle it. Our trash baskets don't phase Him a bit and what's inside of them doesn't change His love for either of us. That's a pretty cool thought.
There's a great verse that sort of helps me see that God just might be the great trash taker-outter.
It reads: And as far as sunrise is from sunset,
he has separated us from our sins. Psalm 103:12
Just my thoughts,
S.
May 29th, 2013 by stephanie
As we watched the TV show together while munching on pita chips and hummus, my friend and I kept hearing this one character on the show complaining about the fact she was continually being "bullied".
Ok, I thought to myself. How do you handle a bully?
To be honest, I was recalling a particular person I knew that in truth is a bully-type of person. During one particular evening, I was a bit forward and held my ground when this particular person came at me with intent to harm. In my opinion, I think they were surprised by my firm response. And I hope I sent a clear message. One that said: You don't need to be rude and you need to check your facts before you bite! Those two things seem to be a common thread with a bully. 1) They love to intimidate and get in your face, and 2) They rarely search for, let alone get, the facts straight. They just like to punch!
There's a great true story from New York City that might help you deal with the current bully in your life.
Back in the 1970s, crime had gotten so out of hand in The Big Apple, that people actually began posting "No Radio" signs on their dashboards to deter thieves from breaking car windows and stealing them. Mayor Rudy Giuliani and his Commissioner finally decided one day that they'd had enough. That's when they discovered the "Broken Windows" theory.
The Broken Windows Theory simply states that if a building has a broken window, that doesn't get fixed, the message is sent that no one cares. Vandals don't see any consequences, so they continue to destroy.
However, once the broken window is fixed, it sends a clear message that someone does care and that people are watching. And that deters crime. Using the Broken Windows theory, Giuliani and Bratton transformed NYC by treating minor crimes (vandalism, prostitution, and loitering) like broken windows. Instead of tolerating these issues they instituted a "zero tolerance" policy towards them. As criminals caught on, crime lessened. Citizens and tourists felt safer walking the streets and taking the subway and in turn took more responsibility for their own neighborhoods by getting involved.
So, the moral of the story is, let the bully know that they do not have the authority or the permission to mess with your part of the world or change your way of life. That's the power they want and they're determined to get it. If you and I sit back, and let the weeds grow, the vandals of our lives will continue to come. But if we stand up, take action and keep order, then… our part of the world can become a much better and safer place.
Just my thoughts. And, a bit from Proverbs too.
S.