April 30th, 2017 by stephanie
This was blog was originally published in 2010. It has been brought back to commemorate a holiday we may not all be too sure about….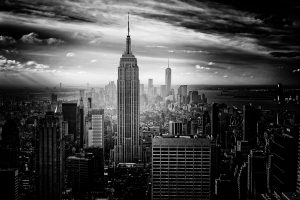 As we walked the sidewalk back to our corporate offices, I can remember being so impressed with this colleague of mine who had actually, at one point in his life, gone to work in Manhattan each day. I was fascinated by his stories and couldn't get enough. It was the stuff that made for television scenes and movie episodes that not only danced in my head but are familiar to us all.
Little did I know, that one day, I too, would be stepping in and out of Manhattan on behalf of the company for which I worked at the time. I loved that job. It was my all-time favorite to this day. But alas, all good things, as they say,"must come to any end." And so they did.
During those fabulous trips to the Big Apple, I marveled at the concrete culture the city dwellers seemed to revel in, if not literally-cherish. I, on the other hand, as I headed out for each trip up north, would take in the vast green lawn and the squirrels skipping about as I backed out of my driveway. In addition, I would suddenly catch myself saying out loud to my house and those beautiful 40-year old towering trees, "Stay right there. I'll be right back!" It became a private tradition of sorts. And, a few days later, I always kept that promise, celebrating it on my deck with Ole Judge, while looking out at the foliage that takes up the entire embankment of my backyard.
Sure. New York was great. But there was just something about the green, and the grass and the…trees. Even a job possibility that came my way in that "city that never sleeps" couldn't quite lure me (and the dog) to the apartment lifestyle of "The City."
That's why ARBOR DAY, I guess, is such a big deal to some folks. Those of you Alaska dwellers, or Michigan and Colorado types, might not quite relate to the importance of such a holiday. But for those folks in the land of pavement, you can see how it can be a pretty big deal.
ARBOR DAY (the Final Friday in April) is actually a real holiday- if you didn't know. But it's not, as you might think, only celebrated in the USA. Nope. It's pretty international. And it's not too new. It was actually founded in 1872 by J. Sterling Morgan of Nebraska. It's a Civic holiday, mind you. A tidbit for you infophiles.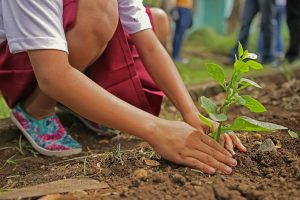 And, here's some trivia to take with you to that upcoming board meeting or coffee chat this week: On the first Arbor Day, April 10, 1872, an estimated one million trees were planted.
And there you have it.
Just my thoughts.
S.
Want to receive these to your inbox? Just click here.
And thanks!
March 19th, 2017 by stephanie
We were simply working through the preparation stage of the editorial process with an author when we learned some very unexpected news. Apparently one of the catalysts for the book we were reviewing came from a disturbing situation. The author had learned that for 8 of the 10 years they had been married, their spouse had been cheating on them.
Other than expressing the usual, "Oh, I am so sorry…" we just didn't know what to say.
It's just not right. It's a statement that you and I probably say out loud at least once a week. But I have to admit, I say it more these days then I did when I was young. It seems the world has gone plumb crazy.
That same week as a friend and I squeezed into a tiny table at a small Italian eatery, she poured out her heart. I was saddened to hear her latest business connection, whom she had known for only a week, had offered to take her to Paris as recompense for not returning her call in due time. He was so sorry, and this was his attempt to make things right. Bizarre. Presumptive. No words.
With that, I had to remind myself that this would-be-new-phenomenom of "odd behavior" is simply just not that—new! Things haven't been "right" for quite some time.
Take this story for instance: imagine being anointed king of a country, while the current one is sitting on his throne just a few miles away. That's what happened to David centuries ago. Just a shepherd boy at the time. You know he had to wonder…
Then, to turn around and learn that after he had lived in the palace, at the king's invitation, had been good to the king's son, and had served both well, the king wanted him dead—and made orders to that effect.
It just wasn't right.
First of all, the sitting king must have said when he found out, "Why would God do that to me? It's just not right. I am the King!"
The young boy would say, "Why does the king want to kill me when I have been nothing but kind and obedient? And let's be clear, I didn't ask for this. It's just not fair."
But the truth is…everyday life is like that. And for some reason, when things go wrong, we act as if we have been stunned by the event. We feel as if things should just, well, be "fair" in life. That things should be "right." People should behave. And you know, they can and they should. Sadly, they don't.
Human nature and life events tend to collide. We can't explain it, and we can't control it. We simply have to buckle up and ride it out.
It reminds me of a time, years ago. I was driving around town with my grandmother who had come for a visit. It was very dark at one particular place where we were. The lighting was very poor. When I turned out of the parking lot into what I thought was the lane, we learned suddenly it was a huge ditch. My amazing  grandmother reached over, grabbed onto me, and commanded, "Ride it out, honey! Just ride it out." We did. We survived. And, thankfully, so did the car! To this day, I don't know how we got out of that ditch in the pitch black. That was truly a ride of a lifetime, and one I hope to never repeat.
You can't control life. Even if you want to. And we certainly can't understand what God sees or what he is doing when we are in the dark and life hits us squarely in the face.
God reminds us in His Word:
Isaiah 55:8-9

New Living Translation (NLT)
 "My thoughts are nothing like your thoughts," says the
Lord

.
"And my ways are far beyond anything you could imagine.
For just as the heavens are higher than the earth, 
so my ways are higher than your ways
and my thoughts higher than your thoughts."
Now let me be clear. I am not saying in the least that we sit down and let wrong persist. We should fight for what is right. When it is, however, in our power to do so. You may be familiar with the phrase, "Evil persists when good men do nothing."
What I am talking about here, is, when things that you can not control happen, and just do not seem fair, when you wonder if justice will ever be served…fighting and fretting those moments…is not the answer. I would suggest prayer is the best prescription at that point. Ask for wisdom. Ask for protection. Ask for direction. And hold on for the ride.
I promise, you'll come out on the other side. You are going to be OK. This too shall pass…just.hold.on.
—Just my thoughts,
S.
Want to receive these to your inbox? Just click here.
And thanks!
January 15th, 2017 by stephanie
Imagine looking up only to see something you lost awhile back, coming up your driveway, arriving on a cart that's being pulled by cows. Sounds strange, but that's exactly what happened to the children of Israel after they once lost the Ark of the Covenant in battle.
Long story short, while at war with the Philistines, which was quite often, during one particular battle, the bad guys captured the Ark. During its stay in enemy territory, this coveted piece of temple furniture, began to wreak havoc on its captors.
At one point, they placed it in the temple of their god Dagon. The next morning, when they came in, the huge statue of their god was lying face down on the ground. Seemed odd, but they weren't too concerned, so they propped it back up. When they returned the next day, they found the stone idol shattered in pieces on the floor.
That's when they began to worry. Boils, plagues, and a few other uncomfortable issues later, the Philistines realized they'd bit off more than they could chew. They were up against a God who was on a completely different level. Basically, they were out of their league and playing with dynamite.
That's when they began strategizing a plan to return the now despised trophy. Here's what they came up with:
Place the ark on a cart
Hook it up to some cows, then,
Point them in the direction of its original home
Pray they find the cows find their way there on their own
The result? It worked.
One day, some months later, the Jewish people looked up only to see their beloved ark coming up the drive with the cows "lowing as it went." Quite a spectacle indeed!
Now of course, this is a very truncated version of the entire story, and you are certainly invited to do some careful reading on your own, but there truly is a point here to be noticed.
Maybe you made a mistake and you lost something in the process. Perhaps an enemy of yours was able to obtain something that was very precious to you. Or, on the flip side, let's say you won a battle fair and square, but the consequences are now staring you in the face. Regardless of the situation at hand, you're hurting and something that is rightfully yours is gone—or the victory isn't working out like you planned.
Is it the end? Perhaps not.
If you feel that thing you lost can't be restored, or what you won isn't worth the cost…I hope this story will be an encouragement to you.
Let's face it, the Israelites were beaten in their battle fair and square. What the Philistines didn't realize is that they were tampering with God's people. Not something for the faint of heart to try and do. God's children are just that—his kids. And God protects his children. And if He gives them something and that He wants them to have, people who try to take it away from them should be careful. Life may not bode so well for the taker.
If you are the person with the loss here, again, may this story shed a new light on your situation and bring you a bit of hope. Battles between humans are one thing, but when a person throws a grenade at you and God steps in between? Buyer beware. Remember the god Dagon and his demise—the boils, the plagues, etc. Don't be surprised if you find your tormentor one day saying, "Uncle. Here. Take it back. I'll even send it to you." Maybe it won't return on a silver platter, but hey, if it were even to arrive via cows, I don't know about you, but I'd take it.
Just my thoughts on a cold drizzly Sunday.
– Stephanie
Want to receive these to your inbox? Just click here.
And thanks!
November 20th, 2016 by stephanie
When I was a young girl, living in the San Diego area (Escondido, CA), my maternal grandmother was devoted to making sure I had a healthy view of the world. Not only that, she was adamant that I learn culture and that I be exposed to it. She was also extremely keen on my being politically aware. All of the above passions, I can proudly say, she passed along to me.
On one of our usual excursions, she took my mother and me to Old Town San Diego for the day. There I experienced a step back in time, to another era, and another America really. I recall being stunned by what I found. Not the room or the desks, but what was nailed to the wall is what burned into my memory and my mind. What am I referring to?  The framed Expectations of a Teacher and the Punishment List which featured the exact consequences poorly behaved attendees would face.
Long before I would attend night school to become a credentialed teacher myself, I learned that educators of yesteryear, and our country, were now a far cry from the schools I knew of even my day. In that early pioneer environment, however, there was not a lot of flexibility or room for discussion, as we will see below.
It's hard for us to imagine, when you review the 1872 Instructions for Teachers, that someone would commit their life to that standard. But they did. Inspite of what folks today might cry out as "horrific" or "abusive," amazingly, we as a nation survived, and evolved, and the rural students who attended got some good educations.
It's even harder still to imagine, in the world of today, that those mean, cruel teachers would actually carry out the punishments that were tacked to schoolhouse walls without parents screaming for them to step down or be removed. But they didn't. They supported the teacher.
Now, that being said, I don't condone the teacher who slapped my paternal grandmother's hand with a ruler because she used her left hand! Thank the Lord we have moved past that bizarre mindset.
If you don't know what I am referring to, and if you haven't had a chance to visit a place like the Mason Street Schoolhouse, here is a quick sharing of what I am referring to….
1872 INSTRUCTIONS TO THE TEACHERS
1. Teachers will fill lamps, clean chimneys and trim wicks each day.
2. Each teacher will bring a scuttle of coal and a bucket of water for the day's use.
3. Make your pens carefully. You may whittle nibs for the individual tastes of children.
4. Men teachers may take one evening each week for courting purposes or two evenings if they go to church regularly.
5. After ten hours in the school the teacher should spend the remaining time reading the Bible and other good books.
6. Women teachers who marry or engage in other unseemly conduct will be dismissed.
7. Every teacher who smokes, uses liquor in any form, frequents pool or public halls, or gets shaved in a barber shop will give good reasons to suspect his worth, intentions, integrity and honesty.
8. The teacher who performs his labors faithfully without fault for five years will be given an increase of 25 cents a week in his pay — providing the Board of Education approves.
Punishments
1. Boys and Girls Playing Together: 4 lashes
2. Fighting at School: 5 lashes
3. Quarreling at School: 5 lashes
4. Gambleing or Betting at School: 4 lashes
5. Playing at Cards at School: 10 lashes
6. Climbing for Every Foot Over Three Feet Up a Tree: 1 lash
7. Telling Lyes: 7 lashes
8. Telling Tales Out of School: 8 lashes
9. Giving Each Other Ill Names: 8 lashes
10. Swaring at School: 8 lashes
11. For Misbehaving to Girls: 10 lashes
12. For Drinking Spiritous Liquors at School: 8 lashes
13. Making Swings and Swinging on Them: 7 lashes
14. For Waring Long Finger Nails: 2 lashes
15. Misbehaving to Persons on the Road: 4 lashes
16. For Going to Girls Play Places: 3 lashes
17. Girl Going to Boys Play Places: 3 lashes
18. Going to School with Dirty Faces and Hands: 2 lashes
19. Calling Each Other Liars: 4 lashes
20. For Wrestling at School: 4 lashes
21: For Weting Each Other Washing at Playtime: 2 lashes
22. Scuffling at School: 4 lashes
23. For Going and Playing about the Mill or Creek: 6 lashes
24. For going about the Barn or doing any Mischief about the Place: 7 lashes
It truly is interesting to revisit and reflect upon our history. And too, to review it against where we are today. What parts of what we see are good and worth keeping, and what areas might need a refresher course or gentle reminder of things that are better or best? Whereas our country was more on the same page in those "olden" days, and seemed to fall in step, in today's world, we have moved more to personal truths—not a core or foundational truth shared by the masses. So, I guess, this conversation would be more objective these days.
Whatever the case, taking stock personally is where it all should, and actually does, begin.
In the coming week, let's challenge each other to view what part of this  history lesson encourages us, inspires us or lights up our passion. If you would like to share, I'd love to hear….info@stephaniehuffman.org. Or, just leave a comment!
With that, just my thoughts.
S.
Want to receive these to your inbox? Just click here. And thanks!
May 1st, 2014 by stephanie
Did you know…that the first day of May used to be called "May Day"?
I asked my grandmother to recall what she could about this particular long lost special day. And she told me.
"We use to make up little baskets of flowers and put them on people's porches then run."
This is what she shared with me while recalling the memories of yesteryear. "It was fun when they would open the door and see their flowers but they never knew who brought them. I don't think they do that anymore."
She's right, I don't think I've ever found a bouquet of posies on my doorstep…well, on May 1st, at least.
"If you knew another elderly person besides your grandmother, "she chided with a wink, "I bet they would remember."
From what I also understand, this is the day people also danced around the May Pole. It's actually pretty impressive. I added a video clip of a real one here for you, but you have to watch most of it to appreciate the art form.
If you have someone over the age of 75 in your life, ask them what they know about May Day. I would love to hear what stories you learn.
Happy May Day to you!
Just my thoughts.
S.
Do you receive Stephanie's blog? If not, subscribe today. Click here!
July 5th, 2013 by stephanie
It was a group of gals, just talking about Heaven and such, and the topic of Butterflys and the various personal sitings they had experienced. Afterward, I figured it was time to pull out the laptop and do some research.
As many of you may already know, the butterfly is quite symbolic to many peoples and cutltures. Apparently, the Mandarin Chinese say the insect symbolizes long life. 70 years, actually. They also feel it is telling of young men in love.
The Japanese see it as a sign for young maidens and marital bliss.
In Germany, butterflies having once hovered around the butter churn became known as "stealers of the cream".
Greeks saw the butterfly as a symbol of the soul. They even considered white butterflies as the souls of those who had passed away and gone on to the great beyond.
In Western culture, the creature has become a symbol of Freedom.
According to a Blackfoot Indian, the butterfly brings us our dreams. A tribal member might say after the fire burns low and the people began to make up their beds about the lodge, 'Well, let us go to bed and see what news the butterfly will bring?" Interestingly, The Native American Indians also use a cross, similar to a Maltese cross, as a sign for the butterfly.
Which brings us to the topic of the butterfly and its connection to the Resurrection in the Christian realm. I was surprised to learn that butterflies were actually engraved in the stones of many a Christian's tomb centuries ago. A sign that the person who had, having died and entered the tomb, had now departed their earthly cocoon only to have experienced release into life eternal.
Regardless of your particular thoughts on butterflies, one thing we can all agree on is that they truly symbolize change. A massive transition. From an, earthbound groveling worm to a free-flying, creature of beauty.
In truth? I'd love to think something wonderful is heading my way. But for now, it's enough to be reminded of the freedom I do cherish and enjoy. Both here on my native soil and the freedom that I will someday enjoy in heaven above.
Just my thoughts.
Yours?
Stephanie