January 11th, 2020 by stephanie
From the Lessons Learned from Bosco & Bailey series
Some of you may recall the movie The Tail That Wags the Dog. That title, as you might know, comes from a well-known saying.
But it wasn't until I watched my sweet Bailey (my great white Pyrenees) always getting the short end of the stick when Bosco (the black labrador retriever) was present, that I had a revelation and a new twist on the subject of a dog's tail.
Maybe you can relate. Is this happening to you? As I pondered, I began to notice that when both dogs are in the room at the same time, Bailey, for some reason, always ends up behind Bosco, his tail constantly batting her in the face. He inevitably positions himself in front of her, and in any given situation, maneuvers her gently behind him.
Now, Bosco is a lab, and if you know that breed, they wag their tails even when you scold them. They are just happy dogs, and I've even come to nickname Bosco "Mr. Happy."
But it certainly can't be pleasant if you're the one experiencing the wake of a tail on a regular basis.
Perhaps someone in your life, well-meaning or not, inevitably, in any situation continues to end up ahead of you, or in the lead. It might be fate, it might be intentional, but regardless—you constantly find yourself behind them receiving nothing but the effects of their tail in your face. Frustrating, no?
Bailey, mind you, seems to accept it simply knowing that Bosco is friendly fire. We humans, however? Well, that's another story. We tend to let it eat at us.
Maybe that's what Prince Harry of England has felt on more than one occasion? Which brings to mind the story of another prince. He was direct in line for the throne but always found himself in the wake of his best friend, who in the end actually became king!
Fortunately, for Prince Jonathan, he, like Bailey, knew it was not intentional. They were besties, but David somehow always managed to come out ahead and in the lead. Still, it had to be irritating, and the prince's composure in the situation has to be noted and admired.
Are you experiencing this type of scenario of late? If so, are you are in the wake of someone who does it intentionally? Now that's a different story. We question why. We get angry. Then bitter. Then more. Perhaps we even consider or contemplate some type of revenge or vengeance.
In times like those, we ask, "What is the best plan of action or attack?" It's hard to say. But we all know that fighting fire with fire doesn't usually end up well. Both sides usually experience casualties of some sort.
So what's a human to do? Well, like Bailey and Jonathan, you can accept that the well-meaning one in front of you has no earthly idea what they are putting you through on a daily basis—and simply focus on the relationship. Or, you and Bailey might one day just have enough and snap. But I hope you both don't. Perhaps a gentle conversation when the moment is right so that you don't pop is in the stars. Trust me, you'll know when that window of opportunity arises. If it does, take it.
But for those of you experiencing the nasty strategic face beating, perhaps this might help…if just for today. Here are some thoughts:
Those folks with ill intent are rarely popular with the masses. In the end, when the chips are down, they tend not to have a lot of friends who are there for them. (Their doing. Their loss.)
When you come down to their level, you did just that…you came down. Suggestion? Don't.
For those of you who believe in the power of the Almighty, these two passages might be encouraging as you ponder your next "I've had enough" moment. (Old Testament here, or New Testament here.)
Whatever the case, I hope our time together today has brought you some clarity, encouragement, or perhaps to new thought. If anything, the stories I shared may have a few nuggets of wisdom that speak to you. Either way, I'd love to hear from you.
Just my thoughts on this day.
— Stephanie
If you'd like to receive the latest blog to your inbox, simply click here!
For questions or comments: email us at info@stephaniehuffman.org
Single? Know someone who is? Don't let them go another day without a copy of Stephanie's book When You Grow Up & Get Single. It's available in paperback, kindle and iBooks!
August 4th, 2018 by stephanie
This particular fave is being brought back as part of our summer "Best of" Series. Enjoy!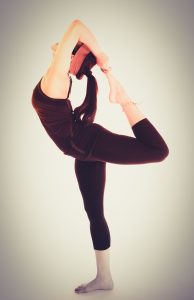 …While working to place my left toe behind my right ear and attempting to stretch my other extremities toward the far wall as directed, our yoga instructor serenely stated, "Remember: It's not how high you go, it's how far."
Once again, a life lesson struck me as my body pleaded for relief. I never cease to be amazed at how moments of epiphany manage to locate me during times of self-imposed contortion. However, they do. While my classmates generally ponder the energy in the room, I find myself drifting off to the land of ethereal revelations.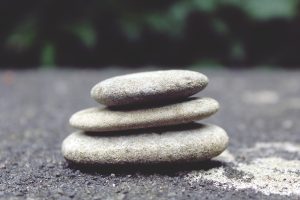 So, I pondered the weighty proverb, then asked myself: How many times in life have I chided myself for not reaching the heights to which I felt I should have attained by now? When, perhaps, I may have missed the point of seeing just exactly how far I've really come. And, then, to accept that realization. Why, is it we have to climb higher and higher, when in reality, true success might just lie in the progress we've made in the journey? Naaawwww. We're all about conquering and obtaining. Right?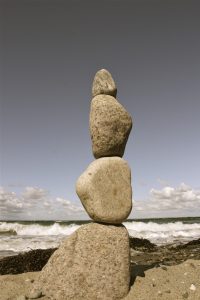 In all seriousness, some people's lives sky rocket with success, and we refer to it as "Look how far they've gone!" Yet in real matters of life, have they made true personal progress? I happen to know a few mega-successful people that have managed to achieve amazing heights, yet at a severe cost. They've gone super high. But I am not so sure they've gone very far.
So, I took stock of what I felt I should have accomplished. Then I took a good look at the wonderful things I have had the privilege to do—as well as the wonderful opportunities that have come my way in life. And it made me smile. These "things" most likely wouldn't appear very high in some people's eyes, but they seem pretty far to me.
If you're feeling a bit low of late, or that you haven't quite hit the mark, take a good look backward. Notice where you started. Then see just how far it is that you have come. I'll bet it's a lot farther than you've thought, or even imagined.
So, for this week, when you're tempted to focus on how high, stop for a brief moment and take notice rather, of how far. It might just put a smile on your face.
Just my thoughts,
S.
If you'd like to recieve my blog to your inbox, or to be added to our online community, simply click here…and thanks!
May 22nd, 2018 by stephanie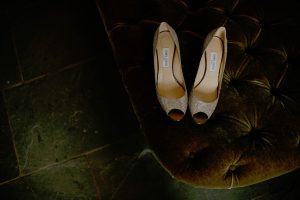 She was in the bathroom stall when two other women entered the ladies lounge. "Can you believe he came?" the one snorted. "And where did he find her?!"
My friend had accompanied her new husband to the funeral of his ex-wife. Pretty noble if you ask me. I don't know how many other women would have agreed to such an outing.
Exiting her place of concealment, to the horror of the pair, my friend calmly introduced herself, then happened to present a bit of information in the form of a question that let the women know she was a force to be reckoned with—not taunted.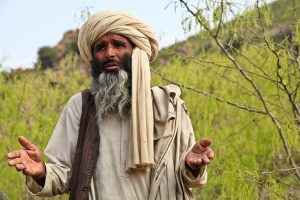 The point is, they had their information wrong. About my friend, and other things if truth be told. It reminds me of a story found in 2 Kings 7.
It goes like this: a prophet of God let's a king know that their current famine is about to be over. They don't believe him. Meanwhile, four lepers decide to visit a neighboring town. What have they got to lose? No one in their hometown wants them, so why not try their odds elsewhere.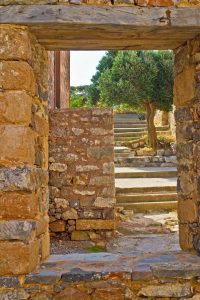 When the men arrive, they find a deserted village that looks like people have evacuated under stress. Diving into the new found loot they eat, drink and laugh until they remember the famine back home. Deciding to promptly return and share the good news, as that information was shouted through the palace, the king arose from his bed in the middle of the night only to say, "It's a trap. The villagers are hiding in the fields. If we go they'll capture us." Which wasn't the case at all. He had it all wrong.
When they sent out scouts, the men returned and the loot came with them, and the town's famine ended. Happiness for all.
The point is, the ladies in the bathroom had an idea they knew the facts. They didn't. The king was given a prophecy by the man of God, but he blew it off. Why? Because he knew better. When the lepers brought news of free spoil, again, the king convinced he knew the score. He didn't.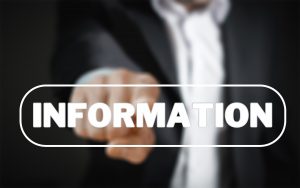 So what's the point? Many times in life we don't look for or value the truth. We work on and base our decisions and actions on emotions rather than facts. That's a scary place to live.
As you go into your day, watch and see how many times statements, and decisions, are made based on beliefs or feelings, not exact data. Don't let that be you. Rise above. Hold high the standard, and point the way for others to follow. I promise— it will be better than you think.
—Just my thoughts.
S.
September 25th, 2017 by stephanie
I have had the privilege recently to become friends with some precious families. Mostly the gals, and, of course—the adorable kiddos. The husbands' day job? Well, you know how it goes…"I'd tell ya', but I'd have to kill ya,'" kinda thing. Sounds dramatic, but as I get to know these women, it's dead serious. You keep your mouth shut about those things.
It's been an honor to be a part of their semi-inner sanctum. For them to invite a "civi" (civilian) like me to even "come to the table," if you will, means more to me than they can know. You have to understand, I can't even get through the song when Lee Greenwood sings I'm Proud to Be An American and I cry at the Star Spangled Banner as well.
Ironically, the first Titans game that I had the pleasure of attending this year featured the very group of this band of brothers as the team that rolled out the huge American flag on the field during the National Anthem portion of the game. (A tradition in our country that is quite in the news and under fire of late due to NFL players "taking a knee" during that special tribute time.)
But back to the women. These gals say goodbye to their husbands, and many times have no clue where he will land. Today, they can text and communicate while they are at opposite ends of the world, but still, when you are left for months with small children, a house to maintain, the bills, two pit bulls, a ferret, and a snake (all named after famous Americans by the way—you can't make this stuff up—so SF!) …it's just as tough a job as that of the boys who are managing somewhere in an undisclosed location.
One of my sweet friends, whose husband is stateside long enough to leave her with child each time before he deploys, recently miscarried. He was not able to be there with her through this part of life's journey. Life goes on. Tough.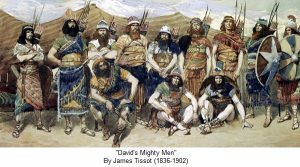 These guys and their "occupation" aren't actually new. The equipment and technology may be, but the elite warriors have been around for centuries. Many folks may not know that the Bible actually records one amazingly spectacular special forces team of its own. In case you missed it, David's mighty men (known simply as The 30) were more than 007 for their time, and they were notorious enough to make the Holy Scriptures. And, as we all well know—that is some pretty prime real estate.
So, I leave you today with a few thoughts:
You will certainly want to check out the amazing story of these valiant warriors.  Find it here in two different books: Here and Here.
Their women didn't get mentioned. Well, except for the fact that one of the men was Uriah. Yes. THAT Uriah. And, well, we all know what happened to him and to his wife. (I can assure you, these ladies and their men that I know are fiercely loyal and have what I think are fantastic marriages. At least, the ones I have met.)
Say a prayer today for those men, and their families, if you will. They would never ask for you to do so, but I can assure you, they would privately be more than grateful. As you can imagine.
Just my thoughts on this early fall day.
Best!
Stephanie
Want to receive these to your inbox? Just click here.
And thanks!
May 7th, 2017 by stephanie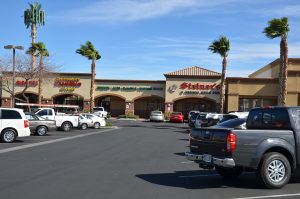 It was one of those moments that is a bit surreal. The kind where you remember the sun coming through the windows, exactly what you were wearing, and where you were. The odd thing was, I was simply in the parking lot of a grocery store. Nothing life-changing. Or, so I thought.
That is when, for some reason, this thought hit me, "This is it. This is as good as it gets."
I have to admit, I couldn't quite translate the moment. Or understand what that meant. But it was swirling around me like a mental breeze, and I knew it was a moment in time that I would remember for many days to come.
So, what exactly did it mean?
Well, if all of my life, I have working for "some day", this was it. This was my some day…
Let me try and explain.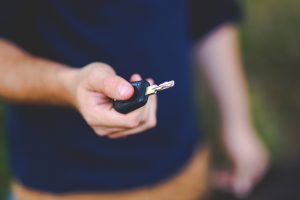 When we're children, we can't wait to get into high school, drive a car, and date. We think that day will never come. Then, when it does, we can't wait for the next step in life: graduating, choosing a college, perhaps landing that amazing job, finding our mate, and starting a family. When those moments in time happen, we think ahead to the next benchmarks: making sure we have enough money in the bank to send our child to college or take our family on that fabulous trip or landing that huge promotion, or some other wonderful wish, dream, or goal.
The point is, we never seem to realize when we are "there."  Those moments are exactly what we were running toward. And then, one day, we wake up to realize, "Wow, I am 'here'. This is 'it'."
That's a bit of what I felt while sitting in my car, with Bosco in the back, on a lovely sunny day, ready to make a quick hop into the store.
My mind drifted back to an odd college memory. While I was practicing the piano one day in Watchhorn Hall at the University of Redlands, one of the rather "unique" music professors and her protege (who I now refer to as her "mini-me") opened the door. She walked into my practice room, pointed her boney finger at me and said, "Be here." Then, as if on cue, the faithful mentee stepped forward, mimicked her impeccably, and then they walked out. For years after that, I never understood what on earth they were trying to channel as a message into my co-ed brain.
Now, I get it. I was never in the moment. I was always racing for and working toward and pondering the "some day". I didn't know what that someday looked like, but that was all I thought about. I rarely realized, or embraced, the beauty of the here and now.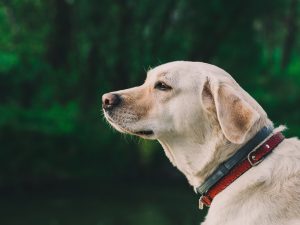 A few days after my store lot moment, as I stopped in to see a vendor that my company works to serve, my main point of the visit was to check on her white labrador, Hank. Things had not been going well for the quadruped, end of life discussions had been going on with the vet, and I had been praying for the dog's healing.
When I asked her gently for an update, she mentioned the pathology work would be returning soon. She also pointed to the pain in her neck and proudly stated she'd told her massage therapist it was due to cuddling with Hank during the night. She looked at me and said, "Live in the moment." It hit me like a brick.
We agreed. This is it. Enjoy it. Make the best of it. I finally started to truly get "it".
So many times in life, I have not been "there" or truly just allowing myself to enjoy the moment. I have been focusing on another day in the future or some unmet goal. Ironically, I am now there. It is this moment in time. Where I am now. Who I am now. This is "it."
I hugged Bosco a bit tighter this week. I didn't get as frustrated when he brought me yet another shoe from down the hall, or barked to go in and out repeatedly. I sat on the deck and listened to the birds a bit longer. I stopped to talk to that neighbor, and a few other things along the way.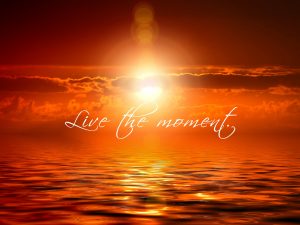 If this is it, and it is, I want to make the best of today as I can. And I can bet many of those things I have been putting on hold until…some future particular day, or when the stars align? I imagine those items will move up the to-do list to the top sooner than I'd planned.
I wish for you the same.
—Just my thoughts.
S.
Want to receive these to your inbox? Just click here.
And thanks!
April 2nd, 2017 by stephanie
I'd never heard of the university. It had an odd name, and I thought the request for my client to speak there was something that would fade away. An interesting gentleman who kept calling and emailing our offices, however, had other plans. He persisted, worked his contacts, and in time, the date was scheduled and our flights were booked.
That week, Gonzaga University would make the cut for the playoffs in the Final Four. As I packed my luggage for our trip the next morning, I was able to watch the very game that the Zags would not only win, but that would send them to Phoenix. It was exciting.
This was all happening during March Madness. And it was historic. Since opening their doors in 1887, Gonzaga U had never had a national championship. It was a miraculous time for them, to say the least.
Once on their campus, I enjoyed absorbing the environment that had produced this stellar team and student body."Why would I have the privilege of being a part of this amazing week for them?"  And too…"What is God doing or thinking when moments like these, so serendipitous, occur?" I knew I would jot down my thoughts as soon as my schedule calmed down.
Upon returning home, I was able to watch them win again. This game now sending them into the Final Two. As we had received some lovely "swag" from the university upon our arrival, I could now cheer them on in style.
Earlier that morning, the lawn service had come to the house. I had randomly googled, then called, a company the day I returned home from my trip. They said they could come on Saturday as they would actually be in my area. Imagine my surprise when after finishing my yard, they also mowed the house two doors down to my right, and then another house two doors down to my left before heading off to their next rounds. Ironic? Serendipity again? I think not.
I am truly amazed at those moments where God intervenes quietly, and I have no idea how or why. But I just know that He did "it" or handled something for me. Not because I was a good girl that week, but simply because He chose to show His power—and I may never know the answer as to the "why?"
One thing I do know, it's an opportunity to be reminded of how big He is, how indiscernible He is, and to simply offer gratitude and thanks.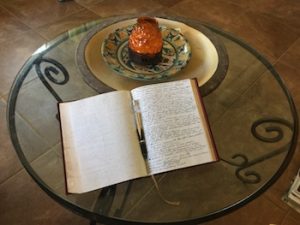 If you experience a "God" moment this week similar to what I have described above, why not write it down? Make note of it. And if you can, continue to make note of those moments in the coming days. I have a lovely journal that I simply jot a line in when those moments occur.  I try to write down at least one or two each morning. I list those things that I know only God could have orchestrated. And to simply give thanks. It's a wonderful way to start the day. Just so you know, I call it my Book of Gratitude. I hope you will consider starting one of your own. Even if it's a google doc on your cell phone. 🙂
Just my thoughts.
S.
Want to receive these to your inbox? Just click here.
And thanks!
March 19th, 2017 by stephanie
We were simply working through the preparation stage of the editorial process with an author when we learned some very unexpected news. Apparently one of the catalysts for the book we were reviewing came from a disturbing situation. The author had learned that for 8 of the 10 years they had been married, their spouse had been cheating on them.
Other than expressing the usual, "Oh, I am so sorry…" we just didn't know what to say.
It's just not right. It's a statement that you and I probably say out loud at least once a week. But I have to admit, I say it more these days then I did when I was young. It seems the world has gone plumb crazy.
That same week as a friend and I squeezed into a tiny table at a small Italian eatery, she poured out her heart. I was saddened to hear her latest business connection, whom she had known for only a week, had offered to take her to Paris as recompense for not returning her call in due time. He was so sorry, and this was his attempt to make things right. Bizarre. Presumptive. No words.
With that, I had to remind myself that this would-be-new-phenomenom of "odd behavior" is simply just not that—new! Things haven't been "right" for quite some time.
Take this story for instance: imagine being anointed king of a country, while the current one is sitting on his throne just a few miles away. That's what happened to David centuries ago. Just a shepherd boy at the time. You know he had to wonder…
Then, to turn around and learn that after he had lived in the palace, at the king's invitation, had been good to the king's son, and had served both well, the king wanted him dead—and made orders to that effect.
It just wasn't right.
First of all, the sitting king must have said when he found out, "Why would God do that to me? It's just not right. I am the King!"
The young boy would say, "Why does the king want to kill me when I have been nothing but kind and obedient? And let's be clear, I didn't ask for this. It's just not fair."
But the truth is…everyday life is like that. And for some reason, when things go wrong, we act as if we have been stunned by the event. We feel as if things should just, well, be "fair" in life. That things should be "right." People should behave. And you know, they can and they should. Sadly, they don't.
Human nature and life events tend to collide. We can't explain it, and we can't control it. We simply have to buckle up and ride it out.
It reminds me of a time, years ago. I was driving around town with my grandmother who had come for a visit. It was very dark at one particular place where we were. The lighting was very poor. When I turned out of the parking lot into what I thought was the lane, we learned suddenly it was a huge ditch. My amazing  grandmother reached over, grabbed onto me, and commanded, "Ride it out, honey! Just ride it out." We did. We survived. And, thankfully, so did the car! To this day, I don't know how we got out of that ditch in the pitch black. That was truly a ride of a lifetime, and one I hope to never repeat.
You can't control life. Even if you want to. And we certainly can't understand what God sees or what he is doing when we are in the dark and life hits us squarely in the face.
God reminds us in His Word:
Isaiah 55:8-9

New Living Translation (NLT)
 "My thoughts are nothing like your thoughts," says the
Lord

.
"And my ways are far beyond anything you could imagine.
For just as the heavens are higher than the earth, 
so my ways are higher than your ways
and my thoughts higher than your thoughts."
Now let me be clear. I am not saying in the least that we sit down and let wrong persist. We should fight for what is right. When it is, however, in our power to do so. You may be familiar with the phrase, "Evil persists when good men do nothing."
What I am talking about here, is, when things that you can not control happen, and just do not seem fair, when you wonder if justice will ever be served…fighting and fretting those moments…is not the answer. I would suggest prayer is the best prescription at that point. Ask for wisdom. Ask for protection. Ask for direction. And hold on for the ride.
I promise, you'll come out on the other side. You are going to be OK. This too shall pass…just.hold.on.
—Just my thoughts,
S.
Want to receive these to your inbox? Just click here.
And thanks!
March 12th, 2017 by stephanie
As Bosco and I made our way to the kitchen for our morning ritual, I flipped the switch on the coffee pot and reached for the dog bowl in order to prepare his breakfast.
When I opened the cabinet to extract my coffee cup and looked out the window, it started. There it came…snow…in March. Big, fluffy, lovely snowflakes fell to the ground and began covering my deck and yard. It was just as my neighbor had predicted the night before.
As I stepped outside to take it all in, the birds began chirping at me as if to say, "Hey, lady, you're going to need to feed us today. It's snowing, you know."
When you think of the South, the first thing that comes to mind is definitely not snow. It does, however, grace us, but not enough for the state to warrant purchasing, maintaining, and storing a fleet of equipment to manage the roads and more. With that, snow in the south is taken very seriously. At least, here in the Nashville area. One inch has been known to shut down certain areas of the city.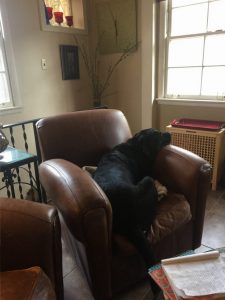 But snow in Spring is just not known to happen. So when it fell on the blooming tree outside my window, I decided to light the candles, grab my laptop, and settle in for a lovely, what we call here, "snow day." Bosco seemed to agree with the idea.
And then, as quickly as it came—it left. By 2pm it had melted and the dreamy, grayish morning had morphed into a sunny afternoon.
It reminded me that life events are like that. Some good. Some not so good. "Things happen," is a common saying these days. When they do, we can either shut down, get upset, or simply settle in and ride it out. The sun will eventually come out. It's just a matter of time.
I experienced that exact situation on my snowy morning. The day I had planned was hijacked by a "moment." I fretted and strained, only to realize later that afternoon it was working towards resolution due to the graciousness of a third party. Just like the snow that was melting on my deck, the problem at hand was slowly disappearing as well.
I wish I didn't let "life" get to me like it does. I am old enough now that I should know better. However, human as I am, I find myself still working on the "basics."
If you are stressing over something today, I hope this passage will encourage you.
By the way, I didn't feed the birds. They're out there now in full force, and they seem to be doing just fine.
Selah.
—Just my thoughts.
S.
Want to receive these to your inbox? Just click here.
And thanks!
February 26th, 2017 by stephanie
Heading over to the gun range, I was a bit excited, and apprehensive, at the same time. Having not practiced for what seems to be about a year, I knew my familiarity with my Bersa 380 and my skills were both quite rusty. But my basket was packed and was holding my pink eyewear, my gun case, and my rolled up targets. I at least looked like I belonged. I think. Somewhat. I imagine the pros could spot me a mile away and were thinking to themselves, warning: rookie on deck. 
It was a new location to me. However, when I saw the lounge, the free coffee, the cold beverages and the big leather chairs, I knew I'd come to the right place. I headed to the counter to reserve my range, settled in for the safety video, signed the online waiver, and then waited.
Once all of the above were completed, I realized the clock was ticking and I'd better head over to select my ammo. After a nice chat with the man at the counter, I headed back to the lounge. And waited some more. I took that opportunity to watch some YouTube videos on my particular gun piece, some loading tips, and then realized…I have been here an hour and a half. What's up?
With that, I headed back to the reservation area. "You can remove my name from the waiting list," I stated. The not-so-eager or helpful assistant asked my name a couple of times and seemed to be annoyed. It was then he realized in his system how long I'd been there. "Oh," he suddenly offered, "I can get you in now."
Really? Why now? I mused.
"No thanks. I need to go," I replied rather flatly.
With that I turned to head to the ammo area to return my would be purchase. That's when he stopped me and said, "Wait!" He was scrambling for something and was offering it to me. "Here's a free range hour on us."
I paused, then received the small card. "Ok, thanks." I then left. I was not a happy camper.
That's when it hit me.
Why are you upset? Sure, you waited. But you just got a free trip to the range! That's cool You may have spent your time today in a way you hadn't planned, but you got quite a bit accomplished during your visit. (The ability to work remotely on our phones these days can be a blessing for moments such as these.)
The steam began to cool and my shoulders lowered as I drove away talking myself into a namaste calm.
That's when the point was driven home.
Why do we get upset when delays or disruptions happen? It doesn't solve the problem at hand. And, too, showing our emotions can, and often does, ruin the moment. Or the relationship.
I was reminded of a story where a couple that were moving a mattress were in the elevator heading down to the street when it stopped. They were delayed over an hour waiting for help to come. When they finally got outside, they looked up only to see a 3-year old playing on a balcony above them. They tried to talk the toddler inside, but the autistic child could not understand their words. He came tumbling down—right after they'd hurriedly moved the mattress under his playing area, only to catch him—just in time.
Now, if they'd fumed, and demanded their way, or been ugly, imagine how silly they would have felt only to realize, that exact delay was what turned into an opportunity to save a child's life.
Coincidence? I think not.
The point?
Maybe delays and disruptions aren't something to look at as negative or so awful. Maybe we need to just ride them out and look forward to something good to happen on the other side.
For me, staying calm, at least on the outside that day, landed me a free trip back to the range. If I'd thrown a fit, that may not have happened. And truth be told, I needed time to check out the new facility, learn the ropes there, and get reacquainted with my neglected firearm anyway.
For that couple who were moving, they unexpectedly kept a family from tragedy.
I hope this thought will carry into this week with you. If you have a divine delay or disruption, I'd love to hear about it.
Email it to: info@stephaniehuffman.org
—Just my thoughts.
S.
Want to receive these to your inbox? Just click here.
And thanks!
February 19th, 2017 by stephanie
As I sat down across from my accountant this month, he greeted me with the usual, "Well, how did we do this year?" I slid the report across the desk facing him and he quietly and methodically reviewed it.
After punching my numbers into his system, he turned and asked, "How much did you say you put away for your April 15 taxes?" When I gave him the amount again, he looked back at his screen, then back to me, and stated, "That's about exactly what you owe this year."
I just smiled.
It's tax season here in the good ole U S of A. At least, for many of us. (Some do their reporting later in the year.)
But for those of us who know the April 15 date all too well, it looms once January hits.
Over the past 12 months, I was thrilled that for the first time in my business I was at a point where I could actually pay all of my estimated taxes.  Beyond that, during that same period, I was even able to set aside twice that amount in preparation for what I imagined I might owe.
The company had a good year. And, per our current tax structure, as happy as I was, I knew the day was coming that I would "pay" for that success. Sadly, the better you do, the more you owe. But I am not complaining. I was actually excited.
When I shared my accountant story with the #2 at my company, she paused and said, "That's just creepy!"
I laughed. Then mused…No, it's just God.
It reminded me of the story of Jesus, the disciples, a fish and a coin. If you aren't familiar with it, you need to check it out.
Basically, it goes something like this: the religious Temple tax collectors came calling. Yes, you read that right…the men of the faith were asking if Jesus and his followers were going to comply with what they owed the place of worship. Now, Jesus did not agree with this practice. It was not a civil tax, nor was it even a tithe, but rather, a religious tax on the Jewish members. Sheesh! And I feel over taxed?
Here is how The Lord handled the matter—and directed his team: "…we don't want to offend them, so go down to the lake and throw in a line. Open the mouth of the first fish you catch, and you will find a large silver coin. Take it and pay the tax for both of us."
And so it was.
The point? A miracle transpired that met their current financial needs. It just happened. It happened for me this month, and many months and years prior in my life, if truth be told. And, it can happen for you.
If you are feeling the financial pinch lately, and a bit concerned, I hope this passage, and my personal story as well, will be an encouragement to you.
Others might see it as a bit, well, "fishy", but when the money comes through, you and I will both smile, and nod. We'll know what really went down.
Just my thoughts.
—S.
Similar story for those wanting more: click here.
Want to receive these to your inbox? Just click here.
And thanks!