August 25th, 2018 by stephanie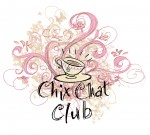 CHIX CHAT CLUBS:
An organization commited to bringing together women of like-kinds or like interests. If you have read Stepanie's Book, you will find an entire chapter on how she encourages women to create Chix Chat Clubs of their own.
Why not start a Chix Chat Club in YOUR area.
Wanna know more?
info@stephaniehuffman.org
We've got some new things in the works just for you, so you'll want to check back soon. Our heart is to connect you with other women that will walk this journey with you, at this season of your life, or connect you with ladies that share a common interest. Maybe you are looking for gals with whom to simply whine and unwind, over coffee or whatever. Maybe you are looking for a group that spends a little time getting into and learning the Bible. Whatever the case, Chix Chat is all about finding a place for YOU.
Maybe you are looking to start a Chix Chat Club of your own. If so, we'd love to help you. Just contact us. Or, if you want to go solo, here are some of the Guidelines found in Stephanie's Book:
1. Everyone gets a time to share, whine, cry, or babble.
2. As possible, everyone gets equal chat time.
3. Each girl should help the one most in need at the moment. When it's
your turn to respond to a friend's story or struggle, offer some kind of
assistance or support. If you can lend some help after you have said
your good-nights or good-byes, do so.
4. Make sure the tone does not turn judgmental, and never end your
special time together on a negative or sour note. Find a way to leave
others encouraged.
5. Designate a point person for your next Chix Chat. (You can rotate.)
This volunteer will be the woman who agrees to keep the girls aware of
the calendar, communicate about any scheduling conflicts that might
prevent you from meeting, and send out that next reminder, text, or
e-mail.
6. Always try to schedule your next time together at the end of your
current gathering.
7. Commit to getting together with the group as often as possible—even
if you have to conference call or Skype in—do it. Make the club a
priority.
8. Network, network, network with each other when you are together and
apart.
9. Encourage one another as best as possible. While you can't fix every
problem, (and you shouldn't try to do as much) you can be a listening
ear and a caring shoulder to lean on—two priceless gifts.
10. Keep it fun. Keep it light. Keep it simple.

————————————-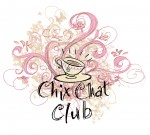 Leave a Reply