July 29th, 2010 by stephanie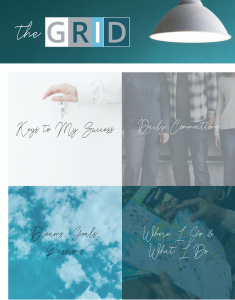 The birth of THE GRID
Those of you familiar with Stephanie's new book, When You Grow Up and Get…Single are aware of a particular section titled When Life Happens. In a short period of time, a few years back, Stephanie found herself facing situation after situation only to wake up one day to find herself in what she refers to as a "New Normal". [ see video clip below!]
"I was depleted," she says. "The only way I could describe it to friends and family was like this: I feel like an unbaked cake. Don't take me out of the oven. I'm just not ready."
During that time, Stephanie knew she needed to get up and make some decisions. "The problem was: how to get up? You have to start there." She explains. "Getting up is half the battle. And then, once up, how on earth do you know which steps to take. And in what direction?"
It was during this time that Stephanie developed THE GRID. A Time, Energy, and Resources Assessment tool that helps people find the direction they need to be taking in order to go for the gold in their lives. Stephanie added THE GRID to a section in her book titled: Goals & Dreams. But that section began taking on a life of its own.
THE GRID TODAY
Stephanie began sharing her new exercise with family and friends. In time, her research led her to find that THE GRID had morphed into three exercises. It then grew into presentations to church groups, clubs and organizations as well as personal coaching sessions. THE GRID is now something that is enjoyed by folks at meetings, events, conferences and more.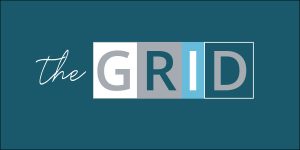 What people are saying about THE GRID:
Stephanie, your message and presentation at CEO Fellowship today was inspiring and motivating. After reading your introduction above, it is even more clear from where your passion and depth comes. God's best to you! Thank you for stepping in faith!
– Event Attendee. Entrepeneur.
———————————–
Stephanie – Thanks so much for all you did for us on Saturday. You were extremely helpful to us. (just a reminder, I am the board chairman who went public with my secret desire for hair cloning)…I would like to enquire about your rates for personal vision and strategy development with individuals. Namely, me. I am sure that you picked up on that fact that…I need to kick-start a plan to move forward towards my actual life dreams. …My career has trained and equipped for the future, but at this point, I've ridden this train as far as it will go. As you probably noticed in the meeting, I am critical thinker, processor, but also a strong leader. I can't not lead – I don't know how to function without leading, and I am also aware that my strongest gifts are in communication and persuasion. These gifts, appropriately engaged and coupled with my leadership abilities, I know are the tracks on which my future can run. I just need the 30,000 foot vista from an "outsider" to connect some of that dots are that are too close in my view finder to distinguish.
Even a couple of hours would be helpful, providing neither of my children have to be sold for the fee…Hit me back with details of your services, and let me know how to proceed. If possible, let's get started on some "quadrant re-arranging" asap.
– Chairman of a ministry board
————————————
Stephanie:
When I initially used The Grid, it showed me what I had known for a while that the God-given dreams and passions weren't being achieved because I had not given them priority.
So I was honest and started cutting back on time with people and places (like church work) that were using my time and talents.
The good news is that I used that extra time to finish a little book…"Heaven, for us who CAN Imagine." I don't know if I'll ever publish but I did it. I also started investing in me time – things that build my soul and found I had a talent that God wanted to use at the church which I didn't think I would ever do.
Thanks again for the Grid.
– Communications Specialist
———————————-
…This place is really hopping and I just feel that I need to let you know that because you had such an important part back in those very difficult days just a year ago.
For the record…I am enjoying the black chair for the first time in many years…thank you.
– CEO of an international ministry
———————————-
Hey Steph:
Thanks for these worksheets, I will use them. I got your message yesterday
and I have really been enjoying each day since I KNOW what my goal/purpose
is. One thing you and I discussed is what the kids could do around the
house to help out. I was home on Thursday picking up and putting away their
laundry and vacuuming THEIR rooms and I thought…why am I doing this? I
decided, I'm done cleaning up their domains. It's time for them to do this
every week. They…can do this on the weekend and it will only take them about an hour. I have so many other things I can't get to because I am doing "their" chores. Scrapbooking, baking, cleaning out closets, etc.. are things I always want to do but I'm just trying to keep up with everything else that has to be done. Thanks for helping me, you are the best!
– Housewife. Mom. Married to CEO.
———————————–
The "grid" was life-changing for me! It has really helped me focus on my priorities and goals. I am very much a people pleaser and this gave me the freedom to say no, quit over-committing myself, and focus on what I need to accomplish and feel called to do!
– Church Staff Member
———————————-
The change from doing the grid was instantaneous. I immediately canceled [a particular entertainment] subscription because I realized that it was taking time from all of the things that I valued most. Over time there have been gradual changes as well, the most significant being the lack of guilt I have when deciding how to spend my time and with whom.
– Marketing Manager
THE GRID for you!
If you'd like to bring Stephanie into your group or event, or even for your own personal coaching needs, please contact us today!
info@StephanieHuffman.org
Leave a Reply